Here's What You Need To Know About CBD Ingredient Safety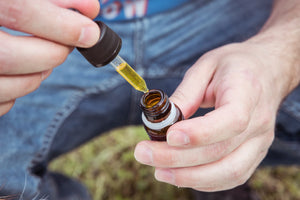 While CBD oils are all about consuming your recommended daily intake of fresh cannabinoids and terpenes, they may also contain some rather unsavory substances, such as harsh sweeteners, inexpensive fillers, and possibly dangerous preservatives. In order to ensure that you are only ingesting clean, pure, and safe, natural derivatives with each serving, pay close attention to the list of ingredients in the future.
Here is a list of ingredients that you need to watch out for.
Artificial Preservatives

A CBD oil product does not need to use artificial preservatives. The other components in CBD oil don't require the potent preservatives present in many food products, and hemp extract in its pure form may be kept fresh for up to two years without any additives. 
For example, citric acid is a natural plant product that is easy to digest and performs exceptionally well as a preservative. Avoid artificial preservatives in tinctures since they are useless and potentially hazardous because they can alter hormones and cause cancer. Who are the worst offenders? You should look out for three substances: nitrites, sulfites, and benzoates.
Artificial Sweeteners
Some CBD oils could include sweeteners to give their product a satisfying flavor. However, stay away from harsh sweeteners since they eventually injure the body. This includes high fructose corn syrup, a high-glycemic sugar that is high in calories and can be detrimental to the function of the nervous system, as well as artificial sweeteners like sucralose, which can induce headaches and lead to diabetes.
Artificial Flavors
Given that several natural flavoring ingredients are perfect enough and easy for the body to handle, there is no compelling reason to add artificial flavoring to CBD oil. Most businesses employ fruit/botanical extracts and essential oils to give their CBD oils flavor. 
Although it can be present in certain less expensive tincture items, artificial flavoring is more frequently seen in gummies. Companies are not obligated to declare the components in artificial flavoring, which may be made from pretty anything. 
In essence, this means that when you consume something with artificial flavoring, you have no idea what is entering your body. Artificial flavoring is commonly referred to as "flavoring" in ingredient lists.
Unnecessary Fillers
A tincture's composition should be as simple as possible, consisting of only a carrier oil, hemp extract, and natural flavor. If an extensive list of components is presented, something is clearly wrong.
Some businesses attempt to dilute the active component in cannabidiol with a large number of inexpensive filler substances that just serve to "fill out" the recipe and provide no real benefit to the user.
Solvent Residue

A residue isn't an "ingredient" in the traditional sense, but for some CBD separation processes, solvents like butane or propane are added to assist in removing the CBD from the cannabis. This is meant to be boiled out during production to leave the pure oil. 
However, the procedure is seldom flawless. This implies that there is a possibility that the final product will contain residue. The safest course of action is to avoid solvent-based extractions if a company is reputable enough to let you examine the lab findings for their oil that explicitly test for residual solvents.
Our farm-grown CBD and THC at Little Flower Hemp Company are both 100 percent organic. With us, you'll never have to worry about ingredient safety. From farm to bottle, our goal is to give you the best products possible. Our cutting-edge irrigation system is used throughout this procedure to correctly and effectively distribute the carefully selected organic fertilizers to our plants.

Additionally, we always pick our plants by hand to avoid crop loss or damage. The purest approach available is used throughout our extraction procedure, which uses alcohol. Additionally, we never use chemicals on our plants.
Little Flower is the greatest option for premium organic tinctures and topicals. Explore our collection today!
Photo by Enecta Cannabis extracts on Unsplash